My Collection of Albums


These Albums have been bought at..

New: I have begun to insert the cards of albums, you will find them clicking on the number at the right of the title.
This job is very hard but "soft and calm" I will insert the cards of every disc and, if humanly possible, every name, lyric, tablature and a piece of every track. I know perfectly that in the network there is already all this and that there is nothing of original, but everyone is amused as it can.
In English:
For information, critic or what you want Email me.

Example: (10000 Maniacs - The Wishing Chair)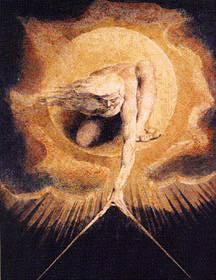 Page 1 AAVV - SONGSOF THE CIVIL WAR AAVV - IN THE BEGINNING
Page 2 AAVV - THEFAST FOLK MUSICAL MAGAZINE 01/85 AAVV - SOLO - VOLUME TWO
Page 3 AAVV - AUDIOTRAILERS N°3 AAVV - ROCK AND ROLL DOCTOR
Page 4 AAVV - RAREON AIR: VOLUME 3 THE AMAZING RHYTHM ACES - RIDE AGAIN VOL.1
Page 5 THE AMAZINGRHYTHM ACES - OUT OF THE BLUE BANCO DEL MUTUO SOCCORSO - BANCO DEL MUTUO SOCCORSO
Page 6 BANCO DELMUTUO SOCCORSO - IO SONO NATO LIBERO BIG DIPPER- CRAP
Page 7 BIG FARMAMA - WEST OF WHERE TERENCE BOYLAN - TERENCE BOYLAN
Page 8 TERENCEBOYLAN - SUZY JACKSON BROWNE - RUNNING ON EMPTY
Page 9 JACKSONBROWNE - HOLD OUT J.J. CALE - NUMBER 10
Page 10 THE CALL - REDMOON CIBO MATTO - BUTTER
Page 11 CIBOMATTO - VIVA! LA WOMAN JOE COCKER - ORGANIC
Page 12 PHILCODY - THE SONS OF INTEMPERANCE OFFER ELVIS COSTELLO - IMPERIAL BEDROOM
Page 13 ELVISCOSTELLO - PUNCH THE CLOCK PINO DANIELE - NERO A META'
Page 14 PINODANIELE - VAI MO' D OLL BY DOLL - GRAND PASSION
Page 15 PATDONOHUE - MANHATTAN TO MENPHIS EAGLES - HOTEL CALIFORNIA
Page 16 EAGLES- THE BOYS OF SUMMER EVERYTHING BUT THE GIRL - ACOUSTIC
Page 17 EXTREME- II PORNOGRAFFITI DAN FOGELBERG - CAPTURED ANGEL
Page 18 DANFOGELBERG - NETHER LANDS GENESIS - THE LAMB LIES DOWN ON BROADWAY
Page 19 GENESIS- ...AND THEN THERE WERE THREE... GRATEFUL DEAD - IN THE DARK
Page 20 GRATEFULDEAD - NIGHT OF THE LIVING DEAD STEVE GROSSMAN - PERSPECTIVE
Page 21 GROUNDHOGS- THANK CHRIST FOR THE BOMB TIM HARDIN - UNFORGIVEN
Page 22 TIM HARDIN- HANG ON TO A DREAM: THE VERVE... SARA HICKMAN - EQUAL SCARY PEOPLE
Page 23 SARA HICKMAN- SHORTSTOP JOE JACKSON - BEAT CRAZY
Page 24 JOE JACKSON- NIGHT AND DAY JANIS JOPLIN - I GOT DEM OL' KOZMIC BLUES AGAIN MAMA!
Page 25 JANIS JOPLIN- PEARL SPIDER JOHN KOERNER - NOBODY KNOWS THE TROUBLE I'VE BEEN
Page 26 FRED KOLLER- THE NIGHT BEFORE LED ZEPPELIN - II
Page 27 LED ZEPPELIN- III LOS LOBOS - "...AND A TIME TO DANCE"
Page 28 LOS LOBOS- THE NEIGHBORHOOD THE MARSHALL TUCKER BAND - RUNNING LIKE THE WIND
Page 29 THE MARSHALLTUCKER BAND - GREETINGS FROM ... KATE AND ANNA MCGARRIGLE - PRONTO MONTO
Page 30 KATEAND ANNA MCGARRIGLE - LOVE OVER AND OVER RICHARD MEYER - THE GOOD LIFE
Page 31 RICHARDMEYER - A LETTER FROM THE OPEN SKY LINDA MORRISON - LINE BY LINE
Page 32 VAN MORRISON- BLOWIN' YOUR MIND VAN MORRISON - WILD NIGHT IN CALIFORNIA
Page 33 VAN MORRISON- A NIGHT IN SAN FRANCISCO TRACY NELSON - POOR MAN'S PARADISE
Page 34 TRACY NELSON- TRACY NELSON DON NIX - HOBOS, HEROES AND STREET CORNER CLOWNS
Page 35 DON NIX- GONE TOO LONG THE OTTERS - NATURE OF THE BEAT
Page 36 THE OUTLAWS#2- WANTED THE OUTLAWS WAYLON... PIERCE PETTIS- WHILE THE SERPENT LIES SLEEPIMG
Page 37 PIERCEPETTIS - TINSELTOWN ANDY PRATT - SHIVER IN THE NIGHT
Page 38 ANDY PRATT- MOTIVES RARE BIRD - RARE BIRD
Page 39 THE RAVEUPS - TOWN COUNTRY JOHNNY RIVERS - CHANGES
Page 40 JOHNNYRIVERS - BLUES SUEDE SHOES TOM RUSH - WRONG END OF THE RAIMBOW
Page 41 TOM RUSH- LADIES LOVE OUTLAWS DEL SHANNON - ROCK ON!
Page 42 SHASCLE- HAUNTED BY REAL LIFE SOUTHSIDE JOHNNY AN THE ASBURY - REACH UP AD TOUCH THE SKY
Page 43 SPANDAUBALLET - TRUE AL STEWART - YEAR OF THE CAT
Page 44 AL STEWART- TIME PASSAGES JAMES TAYLOR - JAMES TAYLOR
Page 45 JAMES TAYLOR- SWEET BABY JAMES TRACIE - FARE FROM THE HURTING KIND
Page 46 TRAFFIC - JOHNBARLEYCORN MUST DIE VOLPINI VOLANTI - VOLPINI VOLANTI
Page 47 POP WAGNER &BOB BOVEE - POP WAGNER & BOB BOVEE THE WALKERS - AND AT THE END OF THE DAY...
Page 48 CHRIS WALL -HONKY TONK HEART LUCINDA WILLIAMS - LUCINDA
Page 49 LUCINDA WILLIAMS- I JUST WANTED O SEE YOU SO BAD FRANK ZAPPA - HOT RATS
Page 50 FRANK ZAPPA -SLEEP DIRT ZUCCHERO - BLUES

---
---